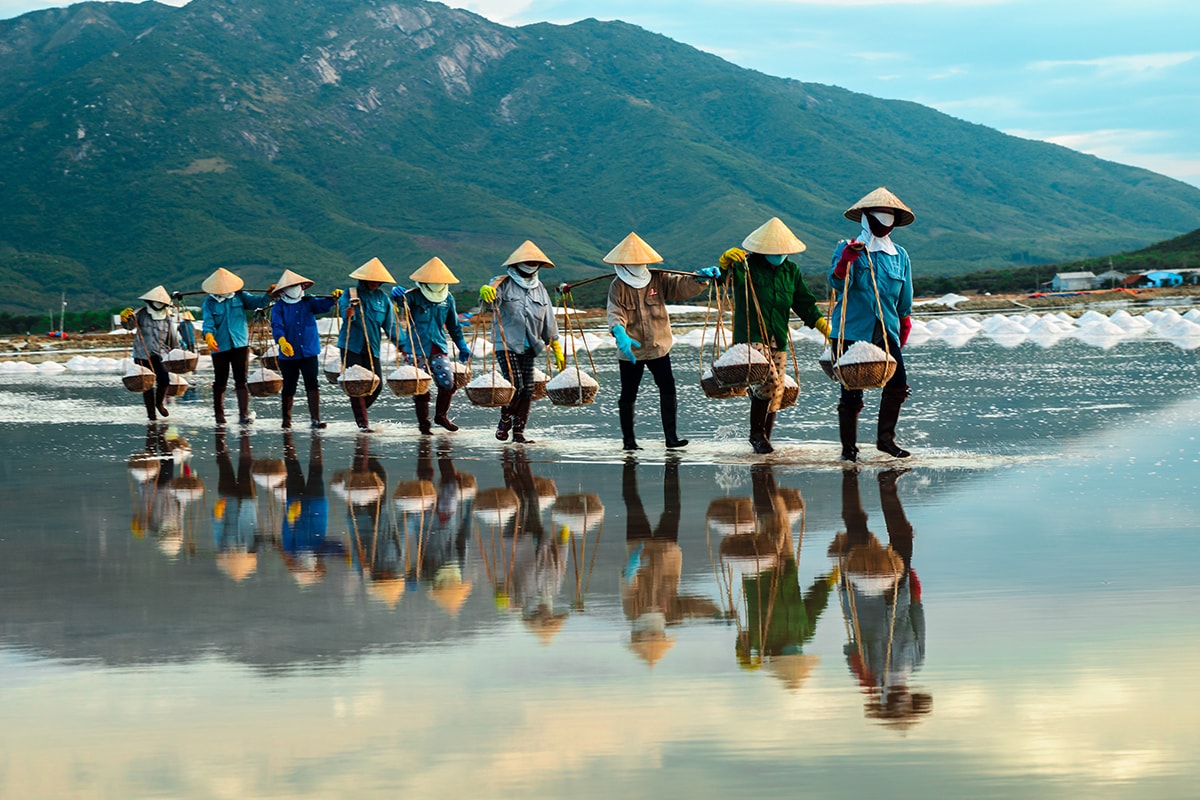 Where do you want to go on May? If you have plan to Vietnam in this month, here is some recommend for you can consider.  Keep reading and you won't regret to see  the greatest scenes in the nicest weather of the year!
Weather in May
Located in southeast Asia, Vietnam has a monsoon climate, with wet and dry seasons bringing hot and sometimes rainy weather to the country. In May, conditions in Vietnam vary depending on where you visit, but it's still a good time of year to visit the country no matter what you're planning to do on your holiday. On the coast, the weather's generally warm and sunny, while central regions are slightly wet and the north experiences more rain.
Ninh Binh
It is endowed with many places of particular interest which have been well-known inside and outside Vietnam such as Tam Coc – Bich Dong, Cuc Phuong National Park, Trang An Grottoes and Van Long Nature Reserves. There are also many historical relics, for instances Hoa Lu Ancient Capital, Bich Dong Pagoda, Thai Vi Temple… Ninh Binh is the charming land of myth and unique landscapes.
Travel about only two hours by car from Hanoi, this is a must-visit place where the bright green paddies turn yellow gradually. Only planted in a fifth-month crop, rice plant here is ripened quickly especially in late May.
Mai Chau, Hoa Binh Province
It is a mountainous region located in Hoa Binh Province. The district is located at about 160 km from Hanoi. The scenery and the cultural in Mai Chau always attracts many visitors every years. It is the ideal destination for people who love nature, love what simple, honest and also a destination for those who want to move away from urban life where noisy, tired to look for a climate where cool, peaceful life. How to Hanoi about cars than 2 hours, Mai Chau valley is the home of the Thai ethnic group, the majority are concentrated in Lac village, Van village …
Travelling Mai Chau at this time you can enjoy the fresh air, admire the beautiful scenery but also attend the extremely unique and attractive rain bridge festival of Muong and Thai ethnic people here.
Nha Trang
Located on the south central coast of Vietnam, this most popular seaside town is a highlight for the best places to visit. It is famous for the pure nature, cool climate, white sand beaches stretching along the offshore islands, beautiful coral ecosystems and ancient temples …
Phu Quoc Island, Kien Giang Provice
Located in the Gulf of Thailand, the district of Phu Quoc includes the island proper and 21 smaller islets. Duong Đong town, is located on the west coast, and is also the administrative and largest town on the island. The other township is An Thoi on the southern tip of the island.
May is the ideal time to travel to Phu Quoc, cool weather, sunny sunshine, little rain, smooth ocean waves are convenient for swimming and moving by boat from Rach Gia.
If you're still wondering, let's Rubicontours 's staff help you create the most suitable and memorable trip this May! Don't hesitate to contact to us now!